Raider Package
Strength - 3 phases
Raider is our favorite strength and conditioning program to date. This 22- week program includes Comanche, Mohican, and Apache and has a focus on improving your 1-rep maxes as well as your overall fitness.
Intermediate
Perfect for those that are not new to training or have done a few of our programs already.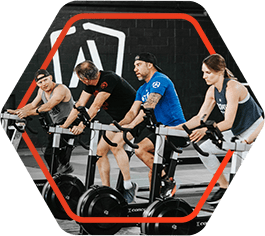 Full Gym Required
This program requires access to a full gym with barbells, dumbbells, plates, racks, and kettlebells.
Hybrid Program
This program includes both Strength and Conditioning elements to make you not only strong, but fast.
The Raider Macrocycle is perhaps our best strength program to date.
Programs Included:
Comanche – 6 weeks
Mohican – 9 weeks
Apache – 7 weeks
Who it's for:
This package is intermediate level athletes looking to get stronger but still be able to move over ground and maintain a good level of cardiovascular ability.
What it does:
Raider makes you stronger, it's that simple. It also develops your speed over ground as sprinting is a secondary priority in this program.
What it's like:
If you like training with a barbell you'll love Raider. You start off with some awesome variations of the barbell lifts at moderate loads but quickly transition to the regular lifts. As you progress the loading gets heavier and heavier, your sets get shorter, and your rest gets longer. Expect to sprint at least weekly following a progressive build in the first 2 phases.
How long it is:
22 weeks of training with 110 sessions.
Get this program through membership
Our All Access membership includes all our online programs.
There are no reviews yet.
Know someone who would like this? Spread the word: