Apache
Strength - Phase 3
Apache is the final phase of Raider. Expect low volume lifting with higher intensities and a huge focus placed on the continued development of barbell strength. Although not a primary focus, conditioning elements are included in this program making it one of our most popular strength and conditioning programs.
Advanced
This program is for athletes that are ready for highly structured training.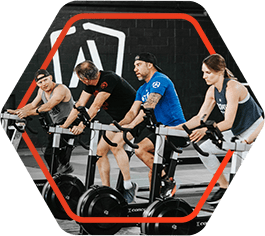 Full Gym Required
This program requires access to a full gym with barbells, dumbbells, plates, racks, and kettlebells.
Hybrid Program
This program includes both Strength and Conditioning elements to make you not only strong, but fast.
Who it's for:
Apache is for those athletes that have finished Comanche and Mohican.
What it does:
Apache takes the foundation of strength developed in the first 2 phases and peaks it in preparation of conducting a series of 1 rep maxes.
What it's like:
Expect very heavy lifting at lower volumes. Conditioning takes a lesser role in this phase as the majority of training time is aimed at assessment preparation.
How long it is:
7 weeks of training with 5 training sessions per week for a total of 35 training sessions.
Get this program through membership
Our All Access membership includes all our online programs.
Know someone who would like this? Spread the word: