Ultimate Predator
Backcountry Hunting
A 12-week comprehensive program to prepare for backcountry hunting or endurance events in mountainous terrain.
Beginner
Perfect for those that are just starting out, or coming back to training after a break.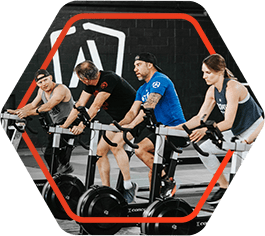 Full Gym Required
This program requires access to a full gym with barbells, dumbbells, plates, racks, and kettlebells.
Hybrid Program
This program includes both Strength and Conditioning elements to make you not only strong, but fast.
Big game hunting in the mountains presents a unique set of challenges for the athlete, especially those that come from the central and eastern parts of the United States where the topography is relatively flat. Individuals that live in the mountains have the luxury of being able to scout and train in the exact type of conditions they will face during a hunt. For the rest of us we need to replicate the conditions we will face as best as we can. Often times this will be at sea level, and in very different climates than what we will experience in the mountains.
Who it's for:
The Ultimate Predator is appropriate for anyone planning on going on a backcountry western hunt or recreational backpacking trip. This program is great for beginners and advanced athletes alike.
What it does:
The Ultimate Predator builds a strong aerobic base and incredible lower body strength endurance to power you up the mountains under load.
What it's like:
The Ultimate Predator has lots of conditioning as that's what will get you moving up and over mountains! Additionally you'll see general strength training with core and resilience circuits. Each week you'll do hunt specific training that will replicate the demands of the mountains. As you move through the program the frequency of these sessions will increase.
How long it is:
12 weeks of training with 5 training sessions per week for a total of 54 training sessions.
Get this program through membership
Our All Access membership includes all our online programs.
Know someone who would like this? Spread the word: