WAR MACHINE – Phase 2
Aerobic Capacity and Hypertophy
Phase 2 of War Machine continues to build your aerobic base while shifting your strength work to higher volumes and lighter loading. This phase includes rucking and core work as well.
Intermediate
Perfect for those that are not new to training or have done a few of our programs already.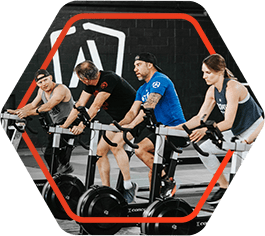 Full Gym Required
This program requires access to a full gym with barbells, dumbbells, plates, racks, and kettlebells.
Hybrid Program
This program includes both Strength and Conditioning elements to make you not only strong, but fast.
Who it's for:
Phase 2 of War Machine is for those that have finished Phase 1 or have been told to start here due to a consolidated timeline.
What it does:
Phase 2 builds upon the base developed in phase 1. Additionally you'll see a transition from heavy lifting at lower volumes to more moderate strength training designed to prepare you for phase 3.
What it's like:
There are some pretty big changes in your strength work not only with exercises but with your volume and intensity. You'll also see Work Capacity and Tempo training introduced during this phase.
How long it is:
4 weeks of training with 6 training sessions per week for a total of 24 training sessions.
Get this program through membership
Our All Access membership includes all our online programs.
1 review for
WAR MACHINE – Phase 2
Reviewed by 01 customer(s)
Great Program

Just wrapped it up today and I got great results. For reference, I completed Phase 1 directly before starting this program. I was able to progressively overload my lifts in the exact way the plan wanted me to while also enjoying benefiting from the longer aerobic capacity efforts. I did 100% of the aerobic work running and did not have any issues doing so. The addition of one quality run a week (tempo run in this case) was a welcome addition, and my pace during these runs was progressively faster as the weeks went by. Aesthetically I definitely had some muscle growth. Once a week I threw in some extra bicep and tricep work and did not have any problems with the bit of additional volume. I feel well prepared heading into Phase 3!
Know someone who would like this? Spread the word: