Comanche
Strength - Phase 1
Comanche focuses on strength and speed development. Expect a focus on sprinting and barbell work along with all the necessary supplemental work to build a very high level of fitness.
Intermediate
Perfect for those that are not new to training or have done a few of our programs already.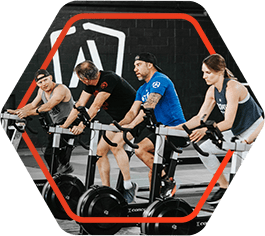 Full Gym Required
This program requires access to a full gym with barbells, dumbbells, plates, racks, and kettlebells.
Hybrid Program
This program includes both Strength and Conditioning elements to make you not only strong, but fast.
Who it's for:
Comanche is for intermediate to advanced athletes who have already moved through our Beginner Package or have been following along with our Alpha training. We do not suggest this program for new people with limited training experience. This program is great for LEO due to the huge emphasis on sprinting.
What it does:
Comanche conditions and prepares the body for more advanced strength training protocols as seen in the later phases of the Raider cycle.
What it's like:
Comanche has a heavy focus on barbell training at lighter loading and higher volumes. Along with the primary strength emphasis there is a huge sprinting component. Although it's primary goal is to acclimate the body to strength training, Comanche includes aerobic capacity, core work, and work capacity elements making it a very comprehensive program.
How long it is:
6 weeks of training with 5 training sessions per week for a total of 30 training sessions.
Get this program through membership
Our All Access membership includes all our online programs.
Know someone who would like this? Spread the word: