Damri
Conditioning - Phase 2
Damri builds upon the work capacity you created in Voi Chien. Here we will shorten the efforts and force you to work at harder paces.
Intermediate
Perfect for those that are not new to training or have done a few of our programs already.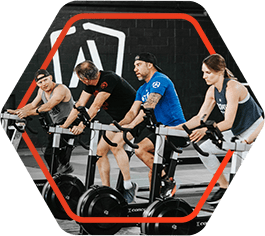 Full Gym Required
This program requires access to a full gym with barbells, dumbbells, plates, racks, and kettlebells.
Hybrid Program
This program includes both Strength and Conditioning elements to make you not only strong, but fast.
Who it's for:
Damri is designed for those who have completed Voi Chien already and are continuing with the Defiance Cycle.
What it does:
Like Voi Chien, Damri develops your high end conditioning while maintaining your strength.
What it's like:
Generally the structure is similar to what you experienced in Voi Chien. The biggest difference in Damri is that you'll be working shorter efforts at higher intensities to peak your fitness.
How long it is:
4 weeks of training with 5 training sessions per week for a total of 20 training sessions.
Get this program through membership
Our All Access membership includes all our online programs.
There are no reviews yet.
Know someone who would like this? Spread the word: