Defiance Package
Conditioning - 3 phases
The Defiance package is a 3 phase conditioning program that includes: Voi Chien, Damri, and Gurkha
Intermediate
Perfect for those that are not new to training or have done a few of our programs already.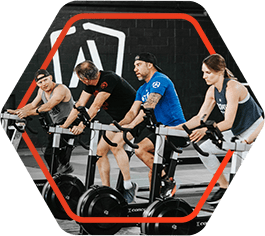 Full Gym Required
This program requires access to a full gym with barbells, dumbbells, plates, racks, and kettlebells.
Hybrid Program
This program includes both Strength and Conditioning elements to make you not only strong, but fast.
The Defiance Cycle is our best Conditioning Cycle to date
Programs Included:
Voi Chien – 5 weeks
Damri – 4 weeks
Gurkha – 3 weeks
Who it's for:
This package is intermediate to advanced level athletes looking to build extremely high levels of conditioning and maintain their strength.
What it does:
Defiance builds your anaerobic energy system through intense work capacity efforts.
What it's like:
Defiance starts off with long grueling efforts and as you progress you will see it transition to shorter and shorter efforts that demand even higher output. This program is not for the faint of heart.
How long it is:
12 weeks of training with 60 sessions.
Get this program through membership
Our All Access membership includes all our online programs.
1 review for
Defiance Package
Reviewed by 01 customer(s)
Will get you to another level

Defiance was a burner but helped me reach standards I didn't think were possible aerobically. Some of the workouts are pretty tough but the results speak for themselves if you commit to it. Highly recommend.
Know someone who would like this? Spread the word: