G.O.L.I.A.T.H.
Muscle Growth
G.O.L.I.A.T.H. is a hypertrophy only program designed to make you bigger and stronger with a barbell.
Beginner
Perfect for those that are just starting out, or coming back to training after a break.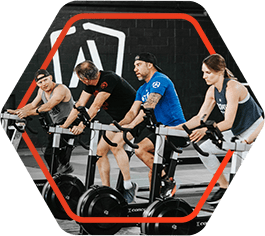 Full Gym Required
This program requires access to a full gym with barbells, dumbbells, plates, racks, and kettlebells.
Strength Only
Strength is King. This program has everything you need to get strong but skips the conditioning side of training. Add your own or use one of ours.
G.O.L.I.A.T.H. is an acronym for Greatest Overall Living Incarnation of All Things Hypertrophy.
Which, of course, is what you'll be after completing this epic poem of a program. Think Beowulf meets Dante's Inferno meets Westside Barbell meets the apocalypse.
Why should you do Goliath? BECAUSE IT'S AS BADASS AS YOU AND WILL MAKE YOU HUGE.
So stock up your refrigerator and get ready to feed the beast that is G.O.L.I.A.T.H.
Who it's for:
Goliath is excellent for those either looking to put on muscle mass or, those looking for a strength only program. This means that Goliath can be done alongside conditioning specific programs and protocols.
What it does:
Goliath progressively makes you stronger, and bigger, utilizing basic barbell lifts.
What it's like:
This is a classic meathead program that has you exclusively lifting with a barbell. You can sub out exercises as you see fit as long as they train the same body part and you can load them appropriately.
How long it is:
4 weeks of training with 4 training sessions per week for a total of 16 training sessions.
Get this program through membership
Our All Access membership includes all our online programs.
There are no reviews yet.
Know someone who would like this? Spread the word: