WAR MACHINE – Phase 5
Ruck Improvement and Hypertophy
Here we switch gears and focus on improving your tolerance to moving over ground under load. We move our strength work back to moderate loads and intensities in preparation for the final phase.
Intermediate
Perfect for those that are not new to training or have done a few of our programs already.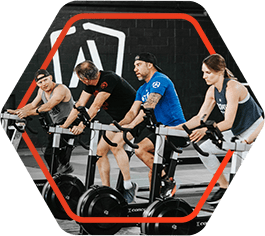 Full Gym Required
This program requires access to a full gym with barbells, dumbbells, plates, racks, and kettlebells.
Hybrid Program
This program includes both Strength and Conditioning elements to make you not only strong, but fast.
Who it's for:
Phase 5 of War Machine is for those that have finished the earlier phases or have been told to start here due to a consolidated timeline.
What it does:
Phase 5 focuses on ruck improvement. Strength, running, core, and resilience work is included as well.
What it's like:
In this phase you'll spend lots of time moving over ground with your pack. Strength work will shift back over to general hypertrophy and expect a decrease in run volume due to all the rucking.
How long it is:
4 weeks of training with 6 training sessions per week for a total of 24 training sessions.
Get this program through membership
Our All Access membership includes all our online programs.
There are no reviews yet.
Know someone who would like this? Spread the word: