WAR MACHINE – Phase 4
Run Improvement and Maximal Strength
In this phase we focus on improving your run ability and shift our strength work back to maximal strength. Expect a heavier emphasis on speed training.
Intermediate
Perfect for those that are not new to training or have done a few of our programs already.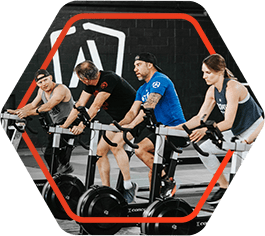 Full Gym Required
This program requires access to a full gym with barbells, dumbbells, plates, racks, and kettlebells.
Hybrid Program
This program includes both Strength and Conditioning elements to make you not only strong, but fast.
Who it's for:
Phase 4 of War Machine is for those that have finished the earlier phases or have been told to start here due to a consolidated timeline.
What it does:
Phase 4 focuses on run improvement and maximal strength. Rucking and core work will be secondary training attributes.
What it's like:
Expect a shift back to the barbell for your strength work. Conditioning will be focused on improving short to moderate run distances through tempo and interval runs.
How long it is:
4 weeks of training with 5 training sessions per week for a total of 20 training sessions.
Get this program through membership
Our All Access membership includes all our online programs.
Know someone who would like this? Spread the word: