WAR MACHINE – Phase 3
Aerobic Capacity and Strength Endurance
In this phase we continue to build the base and work in some speed training. Additionally our strength development shifts over to strength endurance to improve PFT numbers.
Intermediate
Perfect for those that are not new to training or have done a few of our programs already.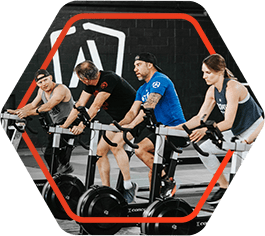 Full Gym Required
This program requires access to a full gym with barbells, dumbbells, plates, racks, and kettlebells.
Hybrid Program
This program includes both Strength and Conditioning elements to make you not only strong, but fast.
Who it's for:
Phase 3 is for those that have finished the first two phases or have been told to start here due to time constraints.
What it does:
Phase 3 develops the athlete's ability to resist fatigue which greatly improves PFT scores. Run improvement will continue to be a large portion of the program along with core and rucking ability.
What it's like:
Expect to be pushed to failure often through % based training. You'll still do plenty of running and rucking along with maximal strength maintenance.
How long it is:
4 weeks of training with 5 training sessions per week for a total of 20 training sessions.
Get this program through membership
Our All Access membership includes all our online programs.
Know someone who would like this? Spread the word: