Rawhide is a general program to build strength and conditioning that has tons of variety. This program is great if you're just starting out or if you've recently come off of one of our longer programs such as our Raider cycle.
Beginner
Perfect for those that are just starting out, or coming back to training after a break.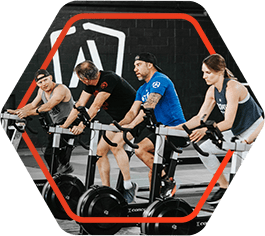 Full Gym Required
This program requires access to a full gym with barbells, dumbbells, plates, racks, and kettlebells.
Hybrid Program
This program includes both Strength and Conditioning elements to make you not only strong, but fast.
Who it's for:
New athletes looking for a varied program or experienced athletes coming off a very structured program.
What it does:
For new athletes it'll build up foundational physical ability. For experienced athletes it will maintain their fitness but allow their body and mind a break from regimented training.
What it's like:
Expect lots of variety and different training methodologies.
How long it is:
6 weeks of training with 5 training sessions per week for a total of 30 training sessions.
Get this program through membership
Our All Access membership includes all our online programs.
Know someone who would like this? Spread the word: